Text de Raluca Antuca
Ediția de anul acesta a premiilor Sony World Photography este una record, pentru că 230.103 de imagini s-au înscris de pe tot globul, în cele trei categorii- Professional, Youth și Open.
De când a fost lansată competiția, peste un million de fotografii au fost înscrise, iar anul acesta 270 de fotografi din 60 de țări participă, creând o diversitate culturală impresionantă. Pe 21 aprilie vom afla câștigătorii din fiecare categorie, de la această competiție foarte faimoasă în acest domeniu.
Le ținem pumnul celor patru români (Remus Țiplea, Oana Stoian, Ammon Gutman, Laurian Ghinițoiu) care se află pe lista scurtă! Mai jos aveți o galerie de imagini înscrise, care fascinează prin inedit și compoziție.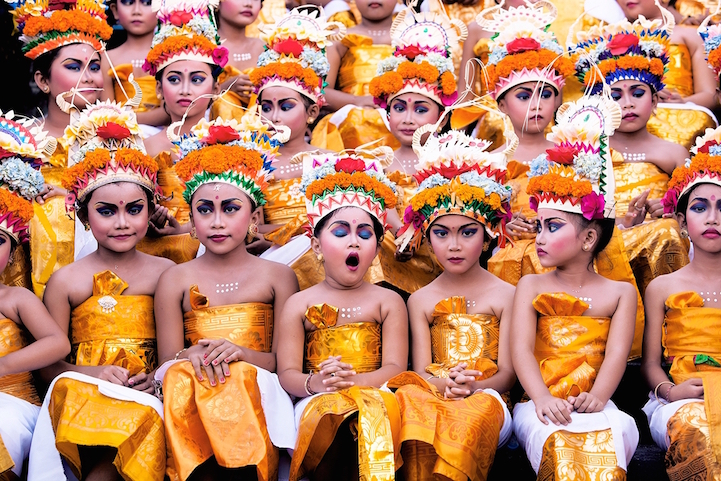 [caption id="attachment_43091" align="aligncenter" width="721"]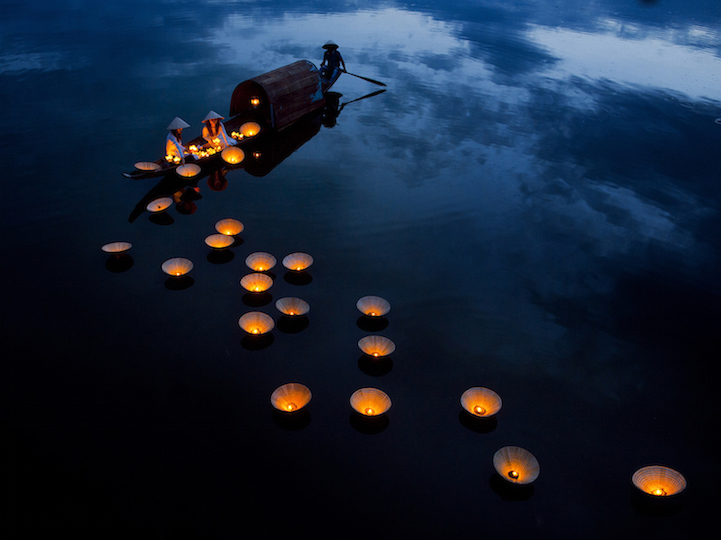 Annually on holidays vu lan – signaling parents. People want them to pray for his parents. They were released on river use candles temple.[/caption]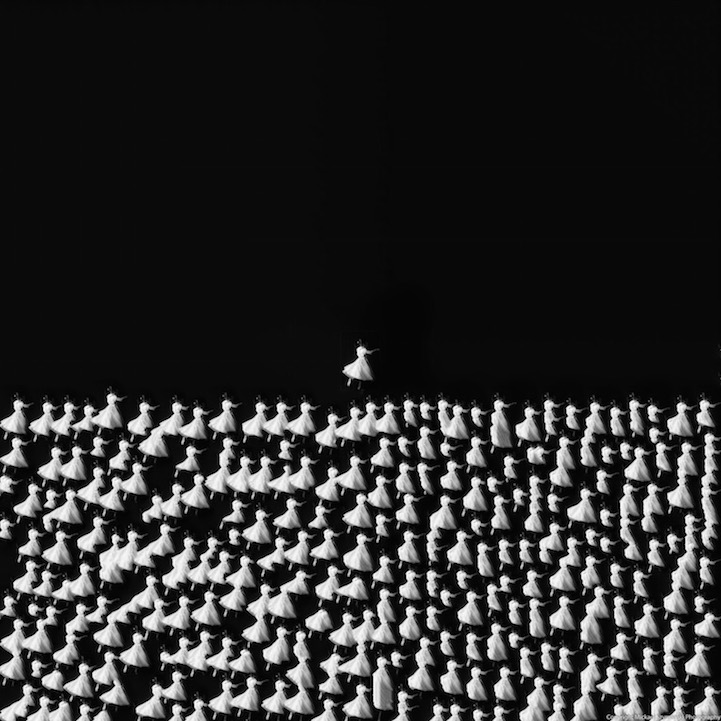 [caption id="attachment_43093" align="aligncenter" width="721"]
Every year in the month of January few lacks of devotee come to Gangasagar fair in West Bengal. It is the 2nd largest fair of India. Captured the devotees while they worship sun just after their bath.[/caption] [caption id="attachment_43094" align="aligncenter" width="721"]
A fisherman is farming the sea in between the bamboo rods constructed for aquaculture off the coast in southern China.[/caption] [caption id="attachment_43095" align="aligncenter" width="721"]
A boy creatively made a LOVE shape at the River of Tukad Yeh Unda in Klungkung Sub-District, Klungkung Regency, Bali, Indonesia.[/caption] [caption id="attachment_43096" align="aligncenter" width="721"]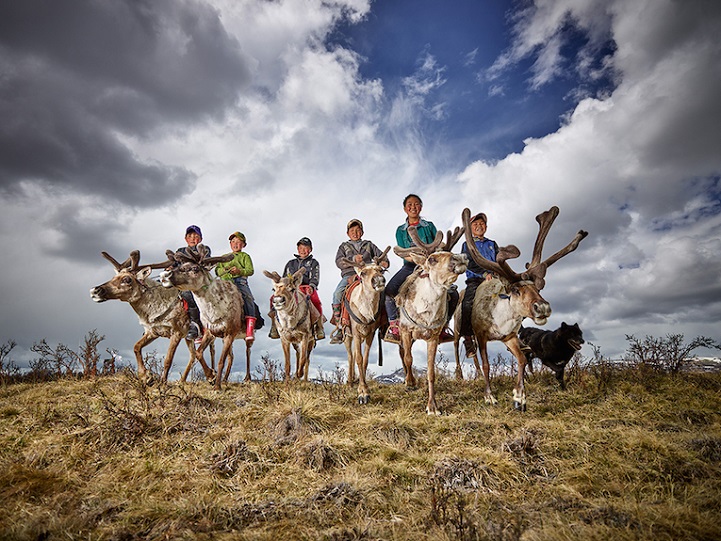 Reindeer farmer kids in Mongolia[/caption] [caption id="attachment_43097" align="aligncenter" width="721"]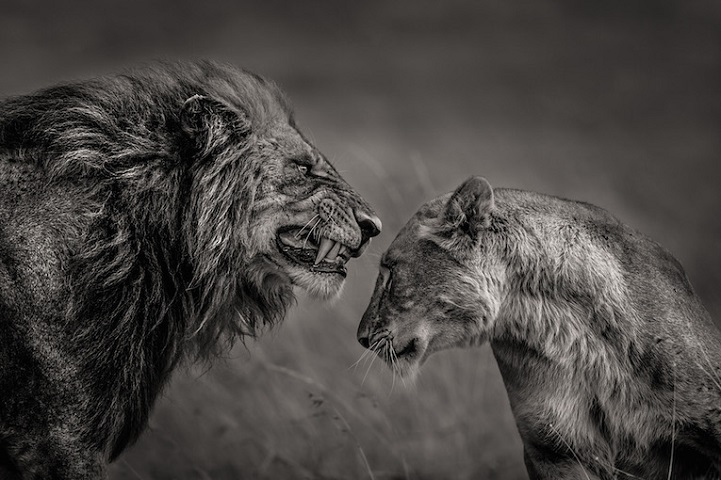 Series of wildlife images taken in Masai Mara reserve in Africa[/caption] [caption id="attachment_43098" align="aligncenter" width="721"]
These images were created for the Rehabilitation Institute of Chicago's Adaptive Sports Program and the RIC Hornets wheelchair basketball team.[/caption] [caption id="attachment_43099" align="aligncenter" width="721"]
A feral child is one which has lived isolated from human contact, often from a very young age. As a result the child grows up with little or no experience of human care, behaviour or language. Some were cruelly confined or abandoned by their own parents, rejected perhaps because of their intellectual or physical impairment, or the parent's belief that this was the case. In other instances the loss of both parents was the cause. Others ran away after experiencing abuse. Yet more ended up in the wild and were "adopted" by animals as a result of a wide variety of circumstances getting lost, being taken by wild animals, etc. Documented cases of feral children are geographically spread over four continents, and vary in age from babies taken by wild animals up to eight year olds. Of course, these cases are only known of because the child survived. It is not difficult to think that there are probably untold cases where the outcome was less favourable.As a mother of two young boys I was appalled and intrigued in turn when I first learned about feral children. My initial reaction was to think how parents could either neglect or lose their child. My maternal instinct goes into overdrive when I consider these young people experiencing their lives alone or in the company of wild animals. Then I consider and admire the fortitude they must have shown to survive such isolation and extreme circumstances. In any of the circumstances that I have read about, it completely overwhelms the boundaries of my comprehension. However, I have risen to the challenge of trying to capture my thoughts photographically about the isolation under which these youngsters found themselves, wondering at the same time if those living in the companionship of wild animals were perhaps better off than those whose young lives were spent with no companionship at all. I chose 15 cases to portray, these range from a girl who as a toddler was confined by her parents to a potty chair for ten years to that of a baby boy who was stolen by a leopardess and found three years later in the company of her and her latest cubs. My idea was not to replicate the exact scenes, but to interpret and duplicate the feelings and actions of each feral child living their experience. Some spent most of their time indoors, even in close proximity to or inside human habitation. Yet others spent the duration of their feral life outside, exposed to the elements, depending on their own ability and that of their wild companions for shelter and food and water, not to mention constantly having to avoid danger and health problems. Life is complex, for some more than others, even when we are considering a normal human life. Its complexity varies from one part of the globe to the other. In considering feral children, who are fully human, at least at the start of their lives, how can we not look at my images and question and wonder about the tenacious survival instincts of these 15 human beings.[/caption] [caption id="attachment_43100" align="aligncenter" width="721"]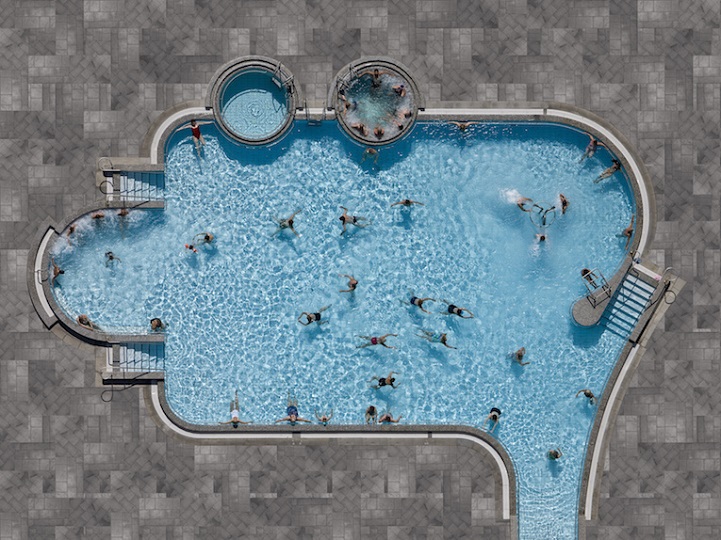 The Pools series is a study of water, one of the most precious resources for life on our planet. The artistic approach of photographer Stephan Zirwes is to show how the important resource is in contrast between being the consummate location for entertainment and the incredible waste of drinking water "not only for being used in private pools but also the trend to privatise what is a public asset and use it for commercial reasons. Public pools can still be a symbol for the importance that water should be free accessible to everyone. The clean formal language and the simple design of the pictures focus our interest on this newsworthy issue with elegance and almost playful. A deep dive into the blue as Zirwes copied parts of the original pool tiles and enlarged them in a simple, visible way to create a kind of mount in patterns.[/caption] [caption id="attachment_43101" align="aligncenter" width="721"]
open air[/caption]
A country named after a desert. One of the least densely populated places on earth. Defined by its rich variety of colors yet in a forever changing, yet completely barren landscape. Namibia's landscape draws you in, through a vast brown plain of scorched earth, and steers you over the white surface of a salt pan to finally arrive in the gold tones of the sand dunes. Patience is required to discover the wide range of Namibia's subtle scenery. It literally takes you hours, driving though nothing, to at long last arrive at…more of nothing. The sight of other people is rare and only the strategically located gas stations are a reminder of the world beyond. This country is in another time zone—time seems to move slower but it feels more logical, somehow. Captivated by these washed out yet delicately colored landscapes, you can drive for hours. Chaperoned by herds of giraffes or zebras, shadowed by flocks of flamingos, suddenly stumbling upon a family of elephants. The animals look up curiously, but soon forget about you and slowly continue their journey, unhurried by your presence, at their own pace. – Maroesjka Lavigne[/caption] [caption id="attachment_43105" align="aligncenter" width="721"]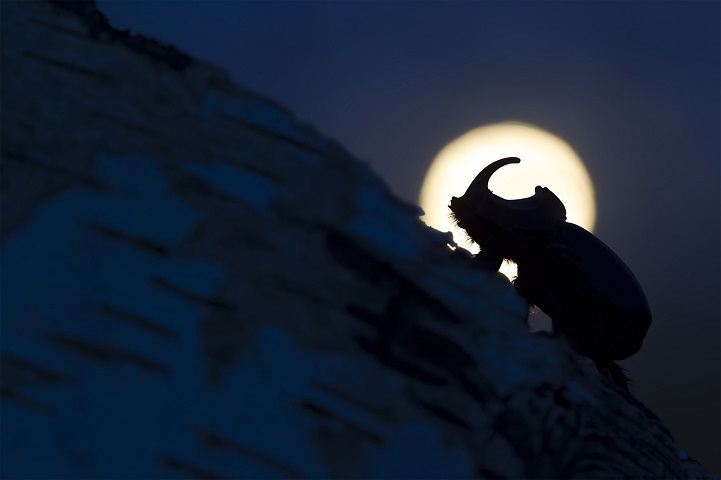 Four centimeters of mightyness that moves slowly and unrelentless on a tree, while the moon rises on the background. The rhinoceros beetle is a nocturnal insect, during the day they stay safe under the cortex of the trees and with the summer they become very active flying at dusk to find a mate.[/caption] [caption id="attachment_43106" align="aligncenter" width="721"]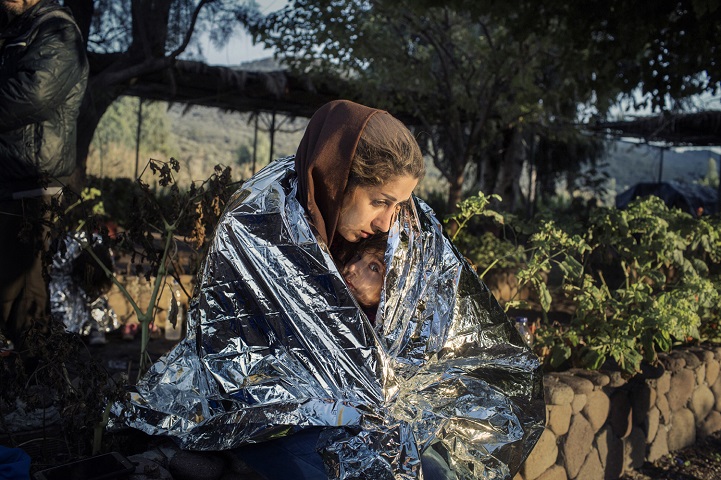 Lesvos, Greece Oct. 18, 2015. A mother and child wrapped in an emergency blanket after disembarking on the beach of Kayia, on the north of the Greek island of Lesvos.[/caption] [caption id="attachment_43107" align="aligncenter" width="721"]
In the migratory season, there's still some people to catch the migratory birds by erecting the net in order to get a large profits although the government have prohibited to do that. Thousands of migratory birds are killed each year, and the ecological balance is destroyed deeply. Day by day, the ultimate victims will be the man himself. I wish these photos can play a role for the protection of migratory birds.[/caption] [caption id="attachment_43108" align="aligncenter" width="721"]
Underwater image of Norwegian company TGS Nopec conducting seismic blasting off northeast Greenland, firing airguns that emit 259 decibel blasts towards the seabed in order to find possible oil reservoirs. Above water, this sound intensity would be perceived by humans as approximately eight times louder than a jet engine taking off. Global oil companies including BP, Chevron and Royal Dutch Shell all own drilling rights in the Greenland Sea and are the likely customers for the data uncovered by the seismic testing company. A Greenpeace expedition onboard the icebreaker Arctic Sunrise is currently documenting the seismic testing fleet, which plans to complete 7,000km of 'survey lines' of the seabed in the high Arctic, between 75 and 80 degrees north. According to a new scientific review, seismic blasting is 'alarming' and could seriously injure whales and other marine life in the Arctic.[/caption] [caption id="attachment_43109" align="aligncenter" width="721"]
A worker walks through farm fields in Los Banos, California, United States, May 5, 2015. California water regulators on Tuesday adopted the state's first rules for mandatory cutbacks in urban water use as the region's catastrophic drought enters its fourth year. Urban users will be hardest hit, even though they account for only 20 percent of state water consumption, while the state's massive agricultural sector, which the Public Policy Institute of California says uses 80 percent of human-related consumption, has been exempted. REUTERS/Lucy Nicholson TPX IMAGES OF THE DAY – RTX1BQUX[/caption] [caption id="attachment_43110" align="aligncenter" width="721"]
Almeria (Spain)[/caption]
[caption id="attachment_43111" align="aligncenter" width="721"]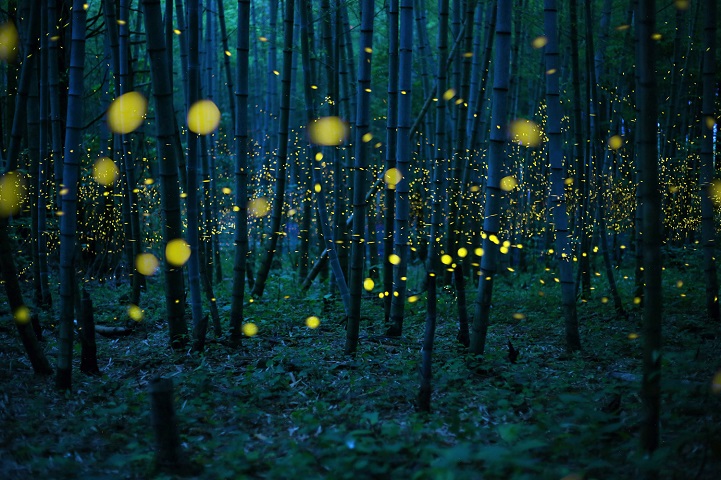 The season of a firefly comes around in Japan at the beginning of a rainy season. This firefly is a species called Luciola parvula, and repeats blink. [Hime-HOTARU] Call a firefly in Japan. This species flies in the beautiful forest. In particular, the firefly in bamboo forest is valuable. The population of these firefly decreases every year in Japan. These may be influence by environmental destruction. This picture was taken under a little moonlight.[/caption]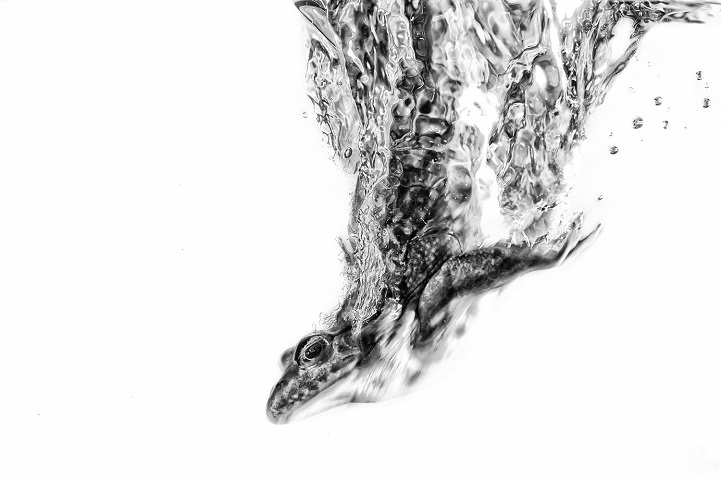 [caption id="attachment_43113" align="aligncenter" width="721"]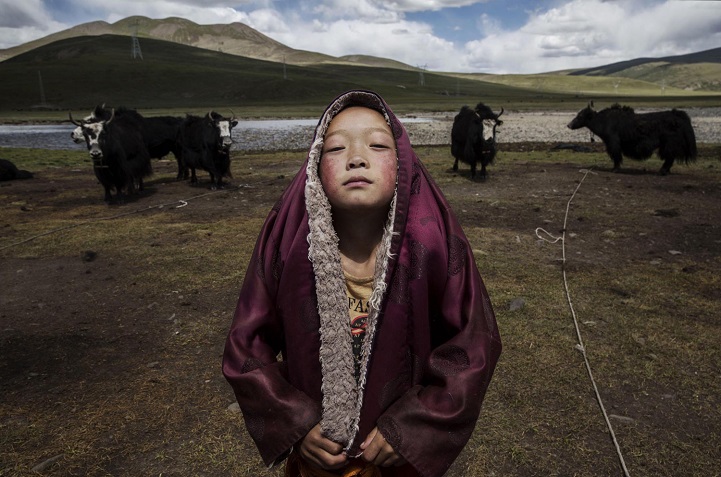 August 5, 2015 in Yushu, China.
Tibetan nomads face many challenges to their traditional way of life including political pressures, forced resettlement by China's government, climate change and rapid modernization. The Tibetan Plateau, often called "the Roof of the World," is the world's highest and largest plateau.[/caption] [caption id="attachment_43114" align="aligncenter" width="721"]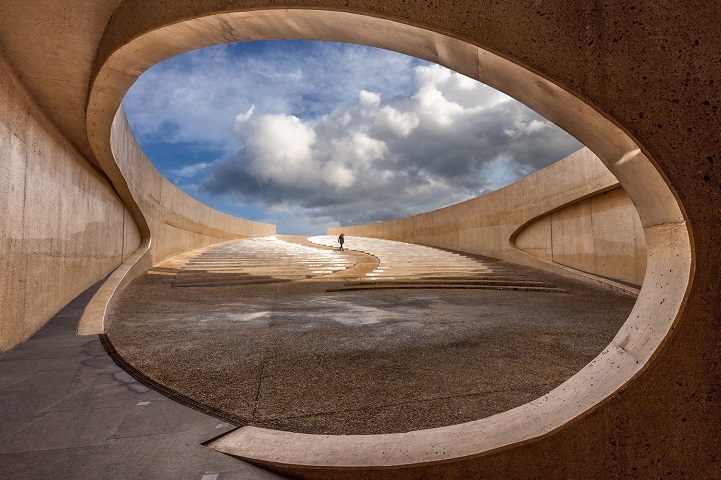 Taken under a bridge in Belgium in April 2015 with Sony A7II; Zeiss 16-35[/caption] [caption id="attachment_43115" align="aligncenter" width="721"]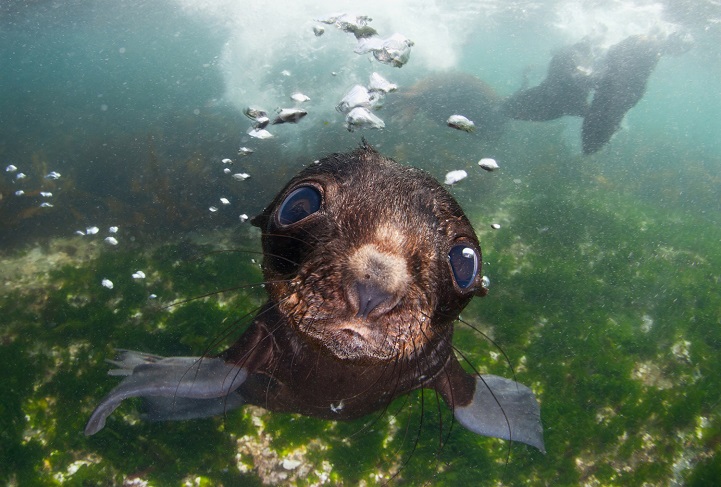 Bering sea. Commander islands. Baby fur seal[/caption] [caption id="attachment_43116" align="aligncenter" width="721"]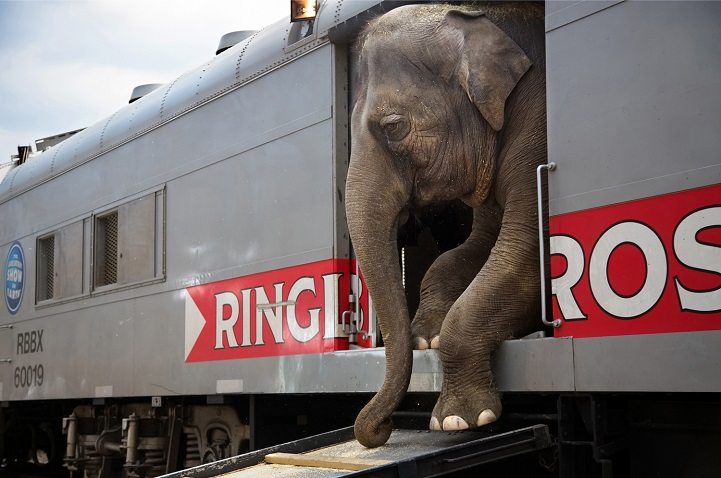 There are more than 300 people that with the Ringling Bros. and Barnum & Bailey circus blue unit, representing 25 different countries and speaking everything from Russian to Arabic to Guarani. A few travel in cars and trailers, but a majority, 270, live on the trains. Most come from multigeneration circus families, to the extent that collectively, the circus staff represents thousands of years of circus history. The men and women all say that only circus people like them can understand the lifestyle. They spend 44 weeks of the year traveling an average of 20,000 miles from coast to coast on a train that is 61 cars "a full mile" long. It is a life of close quarters and rigorous training, a life that many of the performers began in childhood. Their job is to convince the world that the circus still matters.[/caption]