Kim Ki Duk s-a intors la viata publica dupa 3 ani. dupa o perioada foarte grea pt el.
si citi fani (mai ales, fane) ar fi sarit in ajutorul lui, daca s-ar fi lasat pe mina lor:)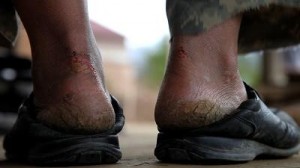 Arirang is a very popular traditional Korean song. It describes the exertions of travellers crossing a mountain pass, and symbolises the profound personal crisis from which Kim Ki-duk has just emerged.

The Korean director had not been heard from since Dream, in 2008. During the making of this film, his lead actress almost died by hanging while playing a scene. This accident led Kim Ki-duk to reflect on his life. A life dedicated to film: "this imaginary world, at once cruel, heartbreaking, fervent, sad and sweet," which had made him "the saddest man on earth."

In Arirang, Kim Ki-duk films and directs this personal trajectory that took him out of the world of cinema for three years. A film in the format of a personal journal, which he wrote, acted in, directed, edited and produced alone, even creating the poster and the sound.
Arirang is
about Kim Ki-duk
playing 3 roles in 1.
Through Arirang I climb over one hill in life.
Through Arirang I understand human beings, thank the nature, and accept my life as it is now.

We are now…
in the terrestrial world lurking with desires,
in the ghostly world lurking with sorrow
in the imaginary world lurking with dreams,
with no beginning nor end,
slowly going crazy.

What is affection that it still remains all around me decaying?
It's still stuck to the crown of my head, testing my emotions.
It's still hiding deep within my heart, testing my sense of compassion.
If I didn't give my heart, they would be bad people erased from memories but if I gave my heart, I couldn't let them go till the day that I die as despicable people.
Ah…
Arirang
Alright
Let's mercilessly kill each other in our hearts till we die.

Even today
I hold back as I get angry
I laugh as I get jealous
I love as I despise
And forgive as I quiver with the urge to kill.
Wait
I will kill
Myself, who remembers you.
Kim Ki Duk